Description
MUM4 : The tried-and-tested classic among food processors - boasting exceptional BOSCH quality and a wide range of accessories. In white/silver.
Large capacity 3.9 L stainless steel bowl to make your life in the kitchen easier

3-dimensional planetary movement for perfectly homogeneous and successful preparations

Can be expanded to meet your needs with a range of high quality accessories

Easy to use and clean, most accessories are dishwasher safe
Highlights
Power (W) : 600 W
Capacity : 3.90 l
Gears : 4
Max capacity : 2.0 kg
Dimensions (mm) : 265 x 265 x 305 mm
Materials : Steel and stainless steel
---
Including patisserie set for your baking ideas.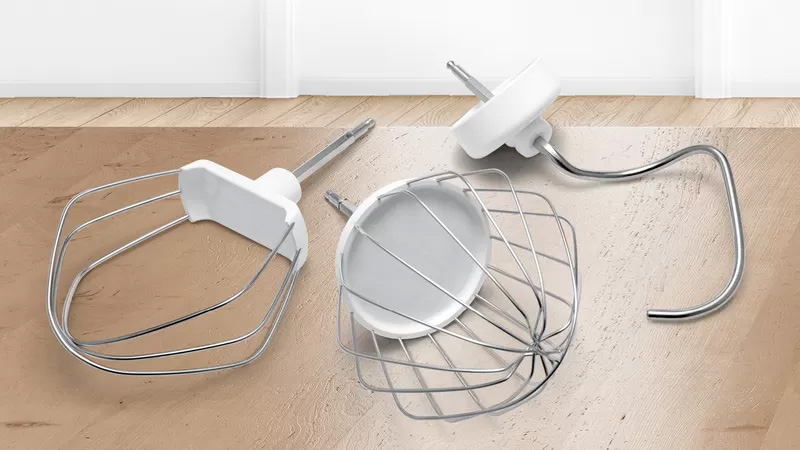 Don't allow the wrong tools to get in the way of your ideas. The patisserie set with whisk, stirrer and kneading hook is suitable for a wide range of uses and perfect results. With these accessories you can prepare meringue, fine cake and heavy dough mixes with ease. All of them are dishwasher-safe.
Bake even heavy doughs with powerful motor.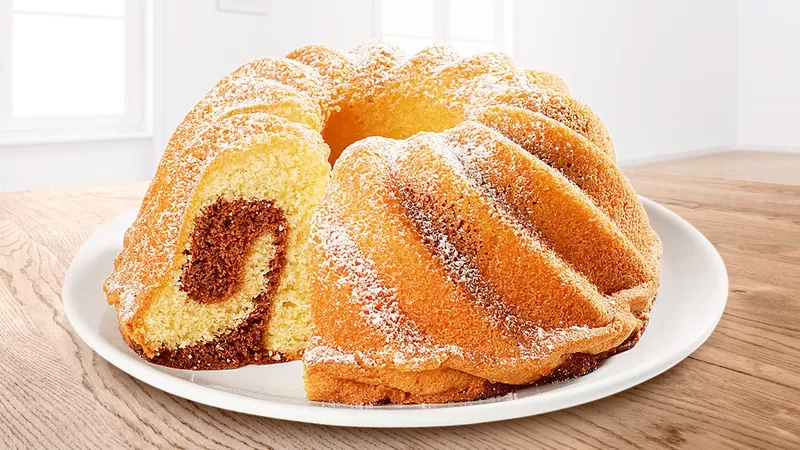 Enjoy perfect baking results from the beginning. With the powerful motor, you can prepare large volumes of ingredients – effortlessly and quickly. No waiting, no reworking, no compromises.
Large bowl for optimum preparation of doughs.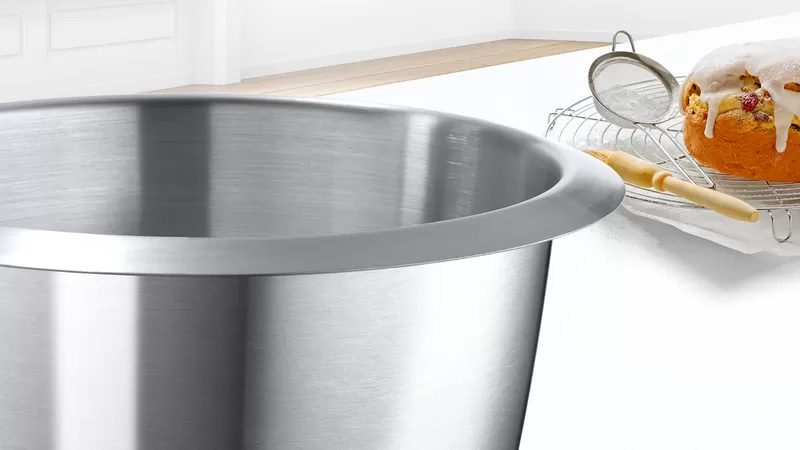 You can't tell the ideal bowl by its size only. For best results, the inner shape of a bowl and the tools are aligned with each other. The high-quality 3.9 l stainless steel bowl is suitable for small amounts as well as for easy processing of up to 2 kg of cake mixture and 1.5 of yeast dough.
Four speed levels for easy recipe preparation.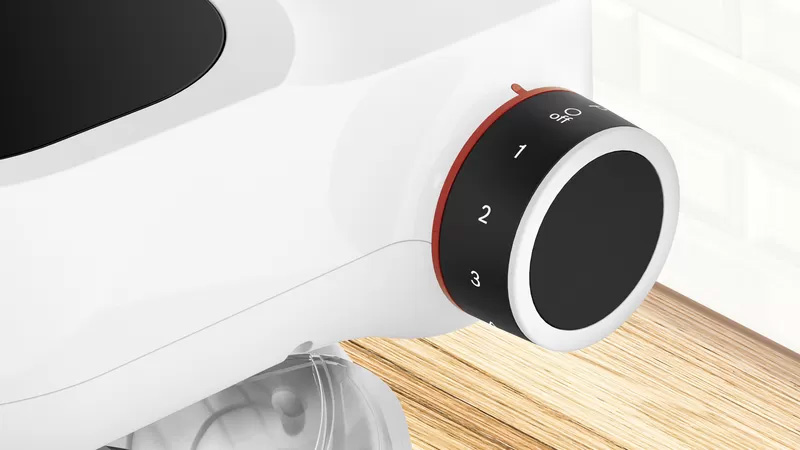 Various speed levels guarantee easy preparation. With 4 individual speed levels and a turbo function, your recipes will be prepared quickly in the future.
Perfect results with to the 3D planetary mixing gear.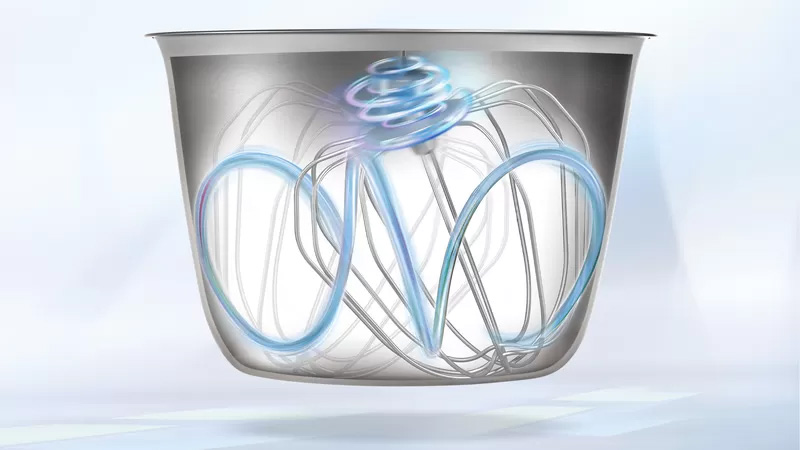 To achieve perfect results, the ingredients must be merged in a consistent way. 3D planetary mixing means the tools move in three directions while the socket turns in the opposite direction. This is to ensure that the mixture is seared well on the sides, bottom and center of the bowl, making the dough chewy.
Features


ORDER WITH CONFIDENCE


Delivery time
Most of our products are in stock in our warehouse. All products marked "Fast Delivery" purchased before 4 pm will be delivered the next working day unless otherwise indicated.

In case the article is not in stock, the estimated delivery time will be indicated. We will keep this information up to date and do our best to get your order delivered to you as fast as possible.

Shipment tracking
Once your order has been posted, you will receive a confirmation email link for real-time tracking. Delivery time or address can be modified in most cases using this link.

Free return
We want you to be 100% satisfied with your purchase. Unless otherwise indicated, you have up to 30 days to return the entire order or individual articles. Each package includes a stamped return label.

We process your returns within 24 hours of receiving the goods in our warehouse. Returns will be automatically refunded in the form of a credit voucher. Through our customer service, you can request that this credit voucher be turned into a refund to your original payment method.

Get rewarded for your loyalty
Following each purchase, you will get free standard delivery for 30 days on all orders exceeding CHF 50. -. The shipping costs are automatically deducted from the total amount.